Communities in Bloom
Communities in Bloom is a Canadian non-profit organization committed to fostering civic pride, environmental responsibility and beautification through community involvement and the challenge of a national program, with focus on enhancing green spaces in communities.
Trained volunteer judges evaluate the achievements of the entire community; municipality, businesses, institutions and residents including volunteer effort. Brandon will receive and overall bloom rating based on the score we receive on the following criteria: Tidiness, Environmental Action, Heritage Conservation, Urban Forestry, Landscape and Floral Displays. Community involvement is also integrated in all aspects of the evaluation.
This year, Brandon is proud to have Ted Zarudny and Larry Hall as judges for 2017! Ted and Larry will be in Brandon from July 17th-19th to look at various locations, city departments, local businesses and resturants throughout Brandon. They will also have the chance to meet some Brandon community and volunteer groups!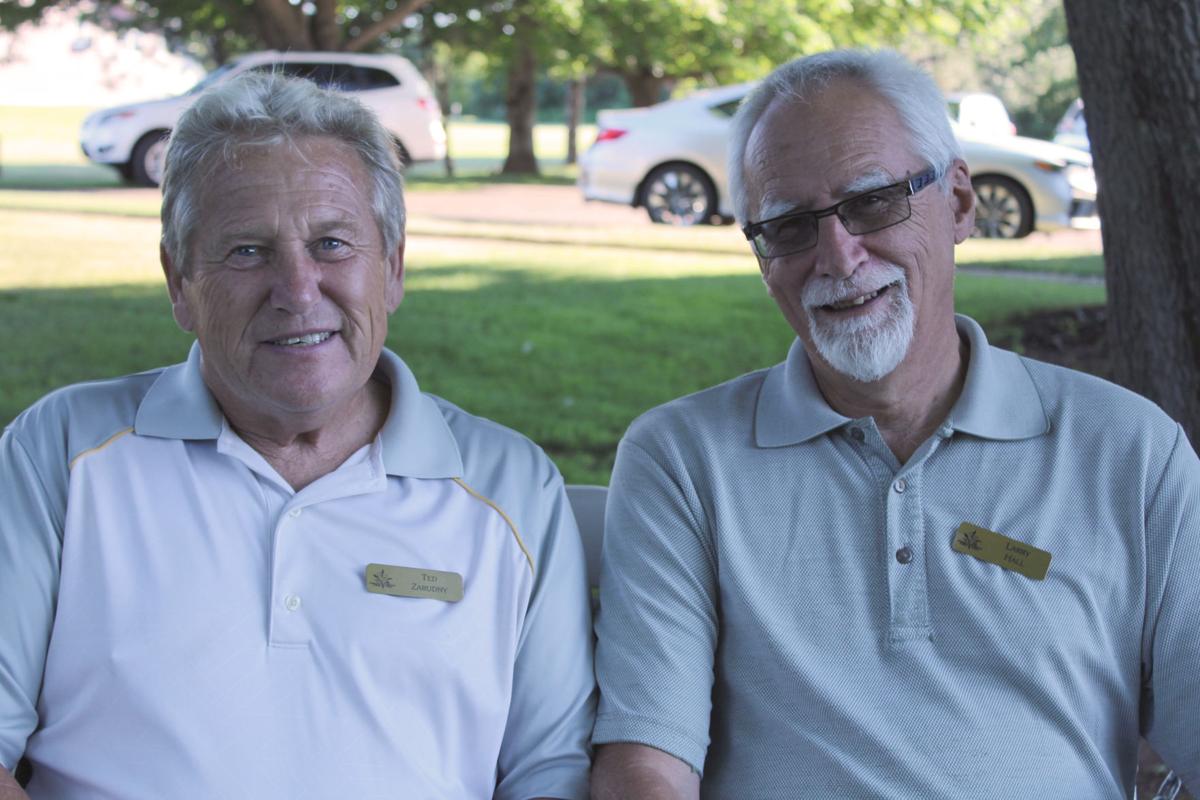 Photo Cedit: Melissa Heald, the West Prince Graphic
Ted Zarudny worked for the City of Brampton, ON in the Parks Department as Supervisor of Horticultural Services and Supervisor of Parks Maintenance and Operations. After 32 years of dedicated service, Ted decided to retire. He is a member of the Lions Club and Chairperson for the Orangeville Community in Blooms Committee. Together, Ted and his wife have also owned and operated their own garden centre/nursery for the past 17 years.
Larry Hall was an elementary school teacher until 1999. Before and during his retirement, Larry volunteers in many different areas within Buena Vista, SK including coaching girls volleyball, provincial speed skating, and being involved with the local United Church. He is also president of the Last Mountain Lake Culture Centre. This building contains two galleries, the municipal library, and artist studios. He was also Mayor for 9 years and now, both he and his wife are provincial judges.
What You Can Do
To help Brandon's overall bloom rating, here are a couple of ways you can enhance our city:
Tidy Up: Pull weeds, sweep your sidewalk, and pick up litter are a few ways to keep your neighourbood neat and tidy.
Get Creative: Design your flowerbeds and planters with a unique color scheme or design. No project is too small!
Respect our Environment: Any and all effort towards protecting and conserving the environment will help impress the judges! Use the provided trash and recycling cans throughout public greenspaces.
Join the Community: Judges look for public involvement in the beautification and betterment of our community. Horticulture clubs, sports and recreation clubs, service groups, municipal staff, and local business involvement all score points. Go to http://www.brandon.ca/volunteer/volunteer-opportunities for more details!
Celebrate our Heritage: Brandon hosts several events throughout the year. Check out our www.brandon.ca to know about all the programs and events going on!